The International Exhibition of Business Technology and Business Ideas Business Technology Expo was successfully held on April 5-6 at «EXPO» IEC in Astana. This is the only exhibition in Kazakhstan where business owners could get a complete picture of the technological solutions that will help them strengthen their organization in the future.

The exhibition demonstrated the latest technological solutions and ideas that will help business owners, regardless of the scale and industry, to develop in step with the times. Kazakhstani and international manufacturers and suppliers presented a wide range of solutions in marketing and sales, project management, financial technologies and accounting systems, HR-technologies, IT-infrastructure and cloud solutions.

Exhibitors included such companies as Yandex Cloud, Cloud24, OnlyOffice, Conteq, LiveDune, Bitrix24, Almexost Kazakhstan, ITsheff, OneCode and many others. The event included demonstrations of new technologies and consultations by experts, which allowed visitors to get a complete picture of the technological solutions that will help increase the company's efficiency and gain an advantage over its competitors.

Over 3,400 industry professionals from 18 cities of Kazakhstan and 11 world countries visited the exhibition and conference during these two days, which evidences great interest in the event and the importance of its topics. The density of visitors per company was approximately 46 people. 46% of visitors came to the exhibition seeking products/services for business and new solutions. 68% of visitors influence the decision to purchase products or make the decision on their own.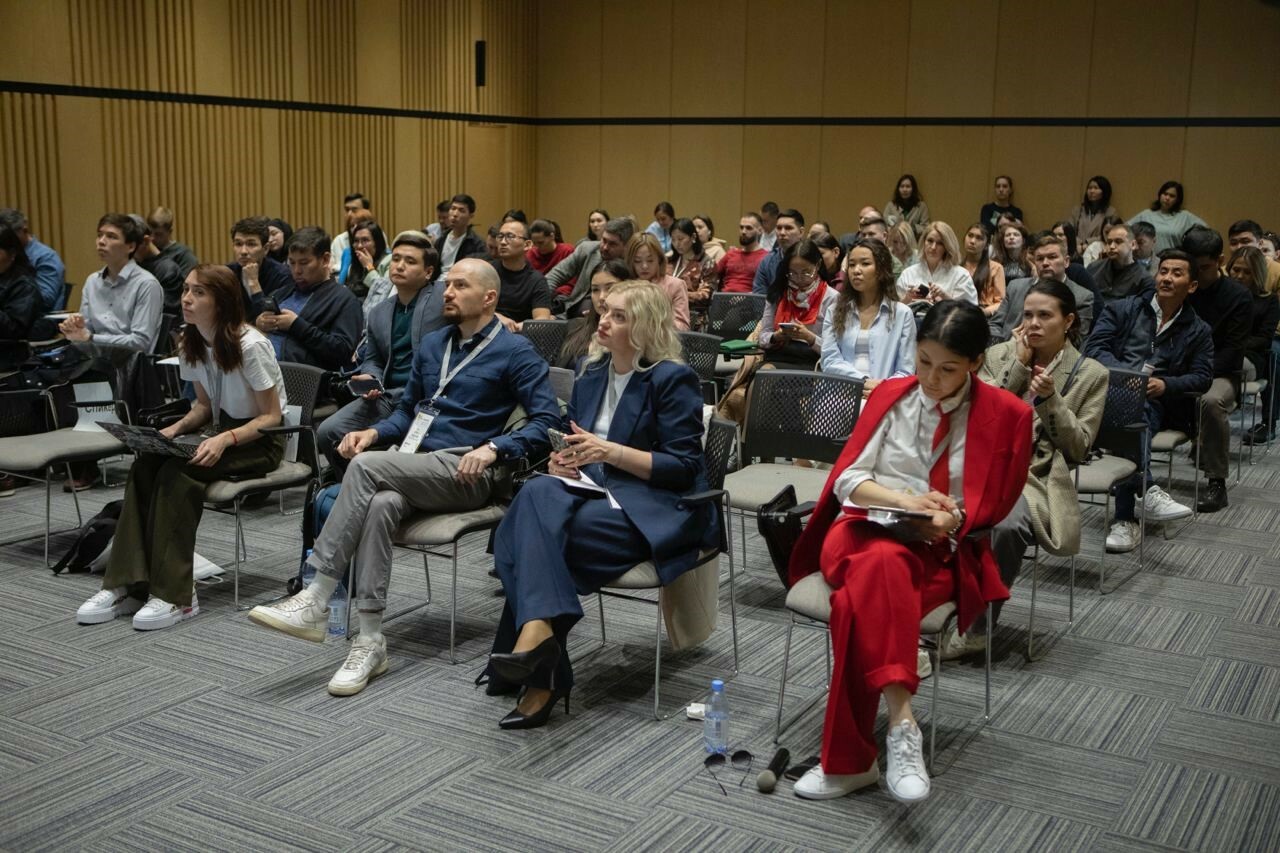 New products of companies at Business Technology Expo

Yandex Cloud, the exhibitor, presented its solutions for infrastructure scaling, data storage services, machine learning tools and development tools.

Beatrix24 was another participating company, which presented its full suite of tools designed to automate the company operations. Its service includes task control, internal instant messenger and video calls, sales management, a cloud document storage, business process automation, event calendar, and other tools that make it possible to work in a single software program.

LiveDune was represented at the exhibition and demonstrated its multi-purpose service, which allows managing and analyzing social networks, as well as monitoring competitors' social networks. The exhibition demonstrated the ability to track your and competitors' accounts statistics, make custom reports and autoposting, and moderate comments and posts in one window.
OnlyOffice was present at the exhibition and demonstrated its office software, which includes online editors of text documents, tables and presentations, a form editor and a PDF converter. The software provides a large number of opportunities for collaborative document editing, as well as the necessary tools to manage all business processes, ensuring high efficiency of teamwork.

Business program

Business Technology Expo offered a unique opportunity for companies to discuss current market issues and improve their work processes at the conferences of the business program. 70 leading industry experts shared their experience and knowledge, and gathered more than 600 listeners.

The exhibition presented to visitors a rich business program, which included two conferences - BT Conference: Marketing & Sales and BT Conference: СloudTech.
Speakers from the Kazakhstan Professional Community Astana Marketing Club – Albina Bunesku and Ainura Ashimova, who discussed promotion tools, data analytics and methods of attracting customers, spoke at the BT Conference: Marketing&Sales. Sergey Vostrikov (Head of Market and Integration, Bitrix24) told the audience about business automation and why CRM is needed. Artyom Tokarev (Head of Communications in Central Asia, Livedune) discussed the topic of how technology helps to really assess the effectiveness of advertising. The conference was organized in partnership with Astana Marketing Club.

BT Conference: СloudTech, HRTech was dedicated to IT technologies in HR, finance and document management, global trends and recommendations based on implemented cases of industry leaders. Aleksey Kalinnikov (Development Manager, Yandex Cloud Business) moderated the CloudTech section and opened the conference with the topic Public Cloud for Small and Medium Business: Addressing the Most Frequent Questions. The speakers of the section include Andrey Tsoy (Business Development Manager, Cloud24.kz), Dmitry Yakovlev (Technical Director, ITSheff.kz), Vladimir Desyatnik (Development Director, Cloud Solutions). The HRTech section was organized in partnership with Astana Hub, the largest International Technopark for IT startups in Central Asia. The conference was moderated by Daniya Akhmetova (Director of HRD Astana Hub Executive Office). Expert speakers discussed such topics as automation of recruiting and onboarding, DataArt: global recruiting practices, development of Digital Assesment and how to implement AI tools in recruiting processes in CODIFY.

Visiting Business Technology Expo and participating in business program events enabled all participants of this dynamic and diverse market to find opportunities to solve their tasks, choose suppliers of necessary equipment and technology, discuss challenges and opportunities, and get access to up-to-date practical information, which is necessary to move forward confidently.
A full house at the booths of exhibitors and positive feedback from visitors, exhibitors and speakers proves that Business Technology Expo is the sought-after business platform of the business technology sector in Kazakhstan. Here they find new partners, have meetings with existing partners, and exchange professional information. Business Technology Expo brought together experts from around the country and created a unique atmosphere that was filled with positive emotions and new ideas.

The exhibition is organized by Astana-Expo KS Exhibition Company, which is a member of UFI, the Global Association of Exhibition Industry, and one of the leading companies in the field of organization of congress and exhibition events in Kazakhstan.

The next Business Technology Expo 2024 will be held on April 3-5, 2024 at the «EXPO» IEC.